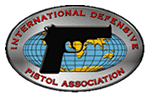 IDPA Report September 2021
"BUG Friendly" Defensive Pistol Match held September 25, 2021. 42 Signed up, 39 shooters on match day. A few new shooters, 2 of them had attended the Introduction to IDPA Class held at the range on September 19th. Cool in the morning when we started, match temps 60's to 70's.
Winners of each class from Practiscore:
High Master: Bob Bailey shooting Stock Service Pistol (also the Overall Match Winner, 5 points down total for the match, excellent).
High Expert: Jack Gassaway shooting Enhanced Service Pistol.
High Sharpshooter: Michael Bucklin shooting SSP.
High Marksman: Don Rawls shooting ESP.
High Novice: Geraldo Cruzado shooting SSP.
High Unclassified: Rob Doughton shooting Carry Optics Pistol.
High Not For Competition: Stevie Phillips shooting .22 caliber.
Honorable mention: Bob Gonzalez as High BUG. Lots of BUG shooters came out.
Next match will be Saturday October 23, 2021 at 10 am. Please come join us!
Set up crew: Mike Phillips, Don Rawls, Geraldo Cruzado, John Champoux, Bill Kilgore and Bob Bailey. Thanks guys for your assistance. Please shooters if you enjoy the matches pick a month to come out and help with setup. You shoot for free and get a sneak peek at the stages. Safety Officers we could not have a match without you. Many thanks from the MD's and participants.
Other notes: A fun match overall, some movement was required, short distances to targets, a snappy little pickup gun was involved, and all stages started with or used exactly 6 rounds in the gun. We'll try and stretch it out a little in October.
Shooters: If you enjoyed the match, let us know. We love to hear from you guys.
Safety Officer Class?: Interested in becoming an IDPA Safety Officer? Our Area Coordinator says that if we have enough interest, he will come to MCRC and offer the SO Certification Class in January. Let us know and we will continue to announce this at our matches.
If anyone has any stage ideas, feel free to submit them to us at idpaatmcrc@gmail.com. You can sketch them on a sheet of paper and we will do our best to recreate your vision and give you design credit. If you would like the power point file we use to design and create stages, we will be glad to share. And we also have an AutoCAD .dwg file of the bays to scale with the aerial overlay of the range, for those versed in that program.
Respectfully submitted: Don Rawls & Mike Phillips, MCRC IDPA Co Match Directors